Founding Partners
Founders should indeed be entrepreneurial but are not always in "start-up"  mode.  Founders not only have to start businesses, but also must grow, scale-up, operate and eventually Exit them when the time and circumstances are right. Acresis was formed by two Founding Partners, augmented by specialist Operating Partners, who have all started, grown and sold businesses successfully. They have done this both independently and as a team, which gives them special perspective and a compound effect in helping guide other founders to achieve their goals in growth, liquidity and wealth.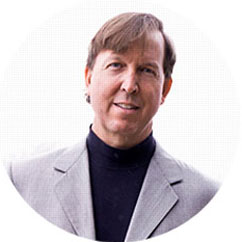 Mark Hodges
Houston & Los Angeles
With a unique talent for building new markets and preeminent companies, Mark has created several category leaders in the Information Technology & Professional Services space over his 25+ year career. As co-founder of EquaTerra, Mark ran strategy and corporate development to grow the company from $0 to $102M over 8 years, leading to an acquisition by KPMG. Mark served as a founding executive and VP of Strategy & Marketing for HR outsourcing leader Exult, helping it grow from $0 to $273 million in under three years, leading to an IPO and acquisition by Hewitt & Associates for $795M.
At Acresis Mark's current clients include OneSource, which grew from $12M in 2011 to $97M in 2015, and Forefront Innovation, which grew from $1M in 2011 to $70M in 2014. Mark also serves on the Board of Directors at Arise Virtual Solutions, Myelin Communications and Vitalyst, as well as on numerous Advisory Boards.
Mark earned his BA in Economics and Political Science from the University of California-Berkeley. Outside of his work and passion for helping Founders, Mark enjoys golf, reading, history, snow skiing, tennis, basketball and swimming. He splits time between The Woodlands, Texas, and New York with his wife and daughter.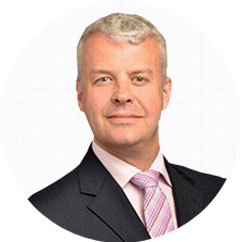 Bill Thomas
London, Cambridge & Oxford
A motivated, entrepreneurial business leader with significant international work, Bill has deep experience in technology, services and investing. He has successfully completed multiple acquisitions and capital events and held numerous board positions. He has operated successfully across a variety of organizations, including NYSE-listed corporations, a Big 4 partnership, and venture-backed companies.
Bill led International business units for both the Ceridian Corporation and Fidelity, was a Partner at EquaTerra, (acquired by KPMG in 2012), was an investor and Chief Operating Officer for High Street Partners, (acquired by HG Capital in 2014) and an Advisory Board member to OneSource Virtual. Bill he holds a variety of Board positions including Acresis LLC (Founding Partner), Symphony Ventures (Chairman), OmPrompt (Chairman), My Family Care (Chairman), GetMyFirstJob (Chairman) and eNate (Investor and Director).
Bill has an extensive global network and is a well-known thought leader, particularly within the business services industry. He understands how to build high performance cultures, and has a proven track record of developing and executing strategic plans. He is a natural sales-focused leader with a passion for developing people and teams to help them realize their full potential.
Operating Partners
Acresis Operating Partners come from a wide array of backgrounds and industries, but all share hands-on field experience as owners, founders, and senior leaders in general management or specific key business functions like IT, sales, finance, shared services and others. Our partners have a minimum of 20 years of business experience in helping to grow companies in key industry verticals, such as Financial Services, Energy, Software, IT & Professional Services, and others. We have worked on multiple continents (more than 10 countries) at companies in all stages of growth, ranging in size from venture-backed market makers to the Fortune 100. Together our partners have helped to drive over $1B in incremental and realized growth across the various companies we have served.